United Kingdom
change
Basket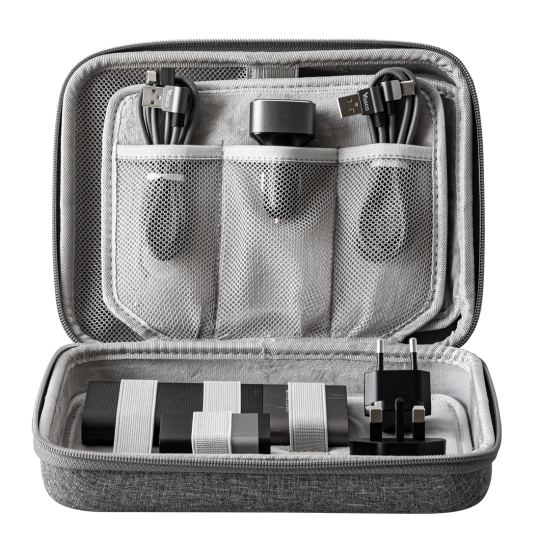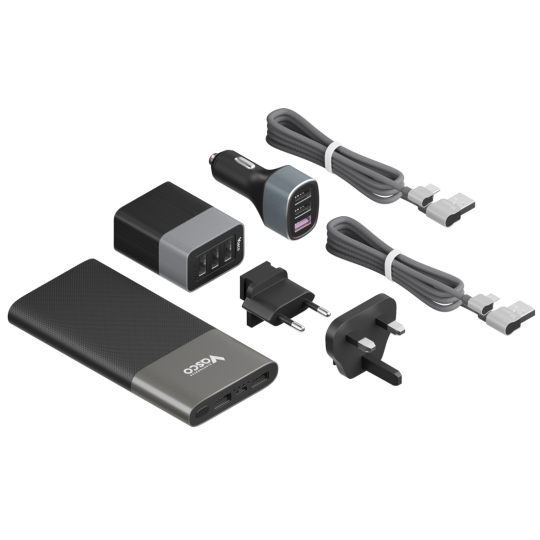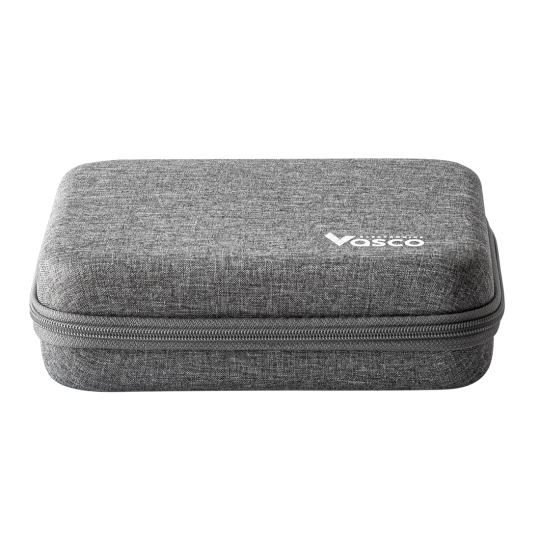 The PowerBox Charging Kit
Revitalise your travel & power devices whilst on the move
Enjoy your travels, without the concern of your device's battery life draining. Charge a pair of mobile devices simultaneously, even whille traveling far away from home.
The PowerBox is the premier charging set for travellers, including:
A Vasco power bank (10,000 mAh) sporting dual USB ports
A charging cable
A trio of adaptors (EU, US, UK)
A USB cable to revitalise your Vasco Translator
A robust PowerBox casing (7" x 9 ½")
The PowerBox itself is encased in a sturdy shell, designed for the optimal safeguarding of your power bank, adaptors, and charging cables, all in one compact location.
Furthermore, our power bank is engineered to withstand potential voltage discrepancy damage.
Recharge your devices with ease and safety!